DO YOU OFFER A SAMPLING SERVICE?
Yes, we offer a full sampling service for salesman samples.
WHAT IS YOUR LARGEST PRINTABLE AREA?
The largest area that we can print is 50cn width by 60cm length.
HOW MANY COLOURS CAN I HAVE IN MY DESIGN?
We can print up to 10 colors in a design, please note that a white base is often required on dark colored garments and is considered a color.
CAN YOU PRINT ANYWHERE ON A GARMENT?
Placement prints can be printed anywhere on a garment however a smooth surface without seams or tags will ensure the best results.
WHAT IS THE SET UP CHARGE?
The set up charge is to color separate your images, to expose film for each of the colors and then to create a stencil onto a screen for each color. The screens remain the property of Brolga design.
WHAT IS THE TURNAROUND TIME?
The average turnaround for a job is 7-10 working days.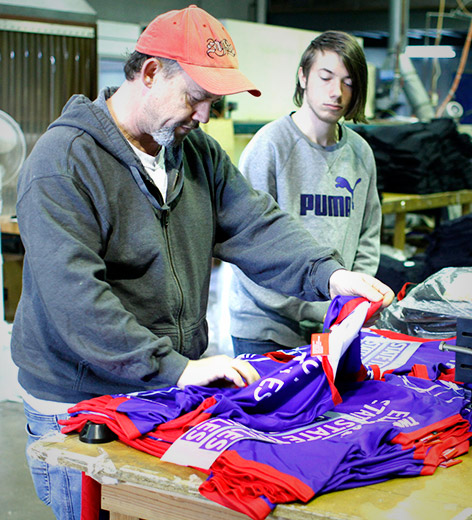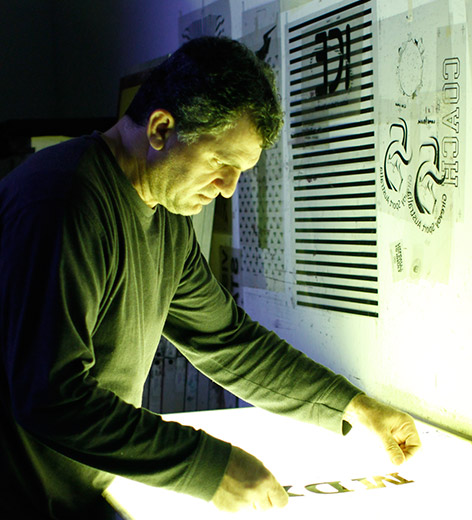 DO YOU PROVIDE PRE-PRINT CHECKS?
If you require a test print prior to the production run, we can arrange a digital image to be emailed, alternatively you can come to the factory to view the sample.
DO YOU DO SOFT-FEEL PRINTING?
We use specialty inks such as water-based inks or discharge inks in order to create the soft-feel printing. Soft feel is achievable on both dark and light colored garments but may incur a surcharge.
CAN I SUPPLY MY OWN GARMETNS TO BE PRINTED?
Yes, you can supply your own garments or panels to be printed. While every effort is made to supply a full print job without any faulty/seconds, it is advisable to supply extras in case of errors.
CAN YOU SUPPLY AUSTRALIAN MADE GARMENTS?
Yes, we can supply Australian made garments.
CAN YOU ARRANGE INTERSTATE COURIERS?
Yes we can arrange for couriers to ship anywhere in Australia.